Leonardo Inn Dead Sea Hotel
Ein Bokek, Ein Bokek, 86930, Israel, Ein Bokek
The Leonardo Hotel in the Dead Sea offers a pampering hospitality experience. With a particularly intimate atmosphere, green and inviting meadows, shanty armchairs and fine cuisine - Leonardo Inn Dead Sea is the natural choice for those seeking a vacation that is all quiet and peaceful.

Leonardo Inn Dead Sea enhances the magical vacation experience thanks to a wonderful combination of a limited number of rooms, natural views and large grass deposits.

The hotel offers a spectacular location in front of Mount Sodom and the Dead Sea and provides a homely, warm and family atmosphere that cannot be found anywhere else. In other words: here you will find everything you need to clean your head, and much more. Come and enjoy a magical and calm vacation in the lowest place in the world.

During your vacation at Leonardo Inn Dead Sea you will enjoy a variety of culinary treats: refreshing breakfasts with fresh pastries, salads, spreads, fish, cheeses and excellent coffee. In the evening, rich dishes are served with a selection of quality toppings.

At the Leonardo Inn Dead Sea you will enjoy a high-quality solarium facility that helps the recovery and healing of the skin. The solarium is separated for women and men.

Free parking. There is a charging station for electric vehicles - for a fee.
More info
Close
Rooms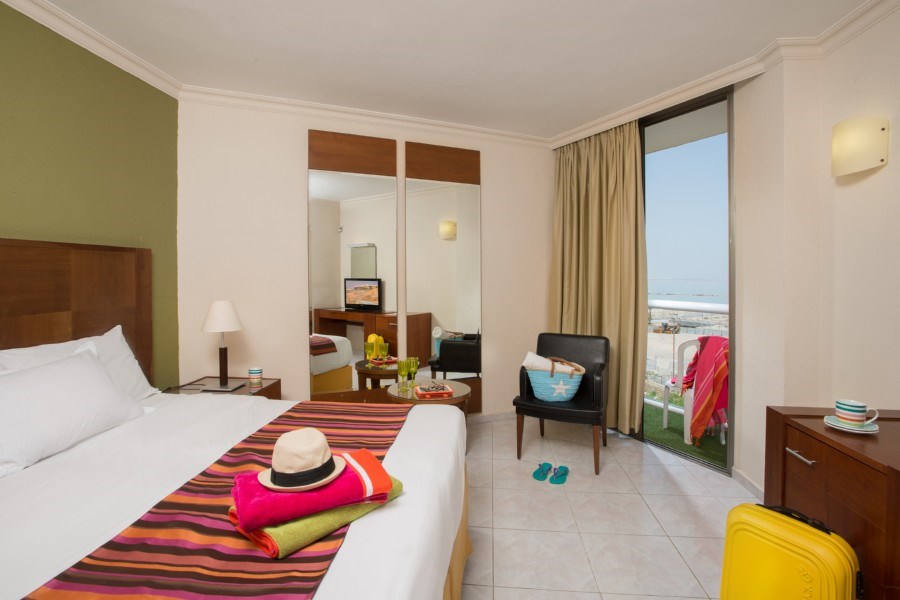 Reviews - Leonardo Inn Dead Sea Hotel
פולינה גרשברג (8)
2023-06-28
לריסה חנוקייב (8)
2023-06-24
ענבל תורגמן (8)
2023-06-17
Hotel Facilities
Swimming Pool
Free Parking
WiFi in the Rooms
Solarium
Electric vehicle stand