Dor Tantaura Beach in Israel
Attractions travel guide
The Dor Tantaura Beach in Israel is a beautiful stretch of beach with lagoons in Central Israel. Located on the Mediterranean Sea, Dor Tantaura beach is a picturesque paradise with plenty of sun and water activities.
The beach of Dor – Tantura is one of the most beautiful and interesting beaches in Israel thanks to a group of islands located in front of the beach, one of which can also be reached on foot with the children in a short walk in the shallow waters, swim in the relatively calm waters, go kayaking, hang out at one of the beach restaurants and also stay overnight at a campsite or in a village the nearby resort.
On the beach there are several natural bays in front of a chain of islands within swimming and walking distance from the beach and in the southern part, in the photo, a bay with an ancient structure (which you must not enter) in front of which colorful fishing boats are anchored, which is always interesting to go there with the children and see the boats, especially when the fishermen return from the sea.
Adjacent to the beach are the holiday villages of Kibbutz Nahsholim and Dor that allow accommodation in igloo-shaped buildings or other regular rooms.
Adjacent to the beach in Kibbutz Nahsholim is the Hamizgaga Museum, where you can visit and see the treasures that were washed up from the sea near the beach from the remains of shipwrecks that are on the seabed. During the holidays, children's activities are occasionally held at the museum.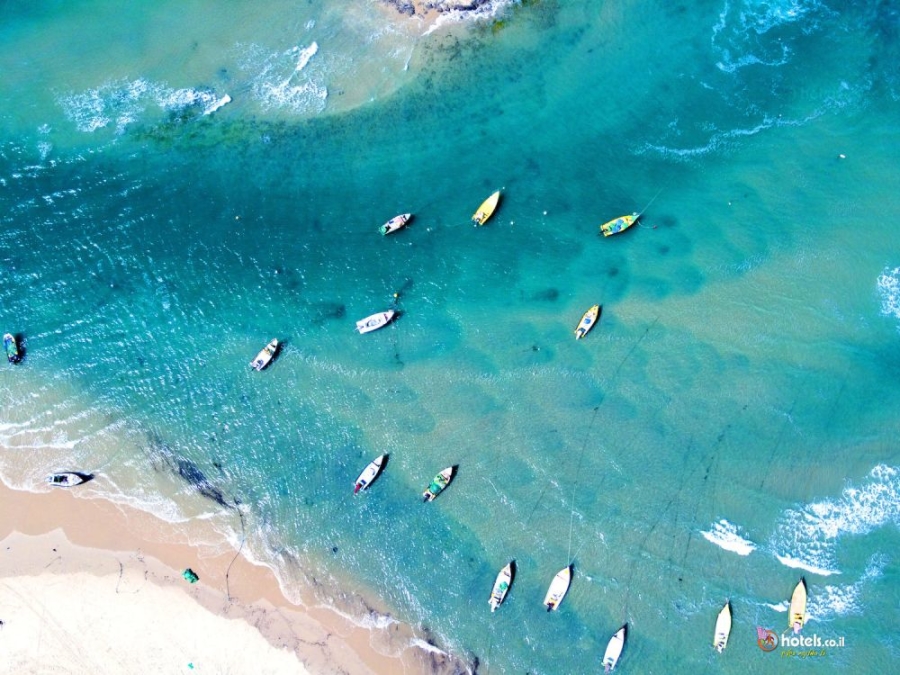 Whether you're planning on spending just one day or staying longer with a stay at The Dor Hotel or Nahsholim Holiday Village, there's something for everyone at Dor Tantaura Beach in Israel. From lounging under an umbrella on the beach to exploring nearby attractions like Mount Carmel National Park and visit Zichron Yaacov or neighbouring towns.