Exploring Haifa's Dan Carmel Hotel
Boutique hotels travel guide
From its captivating views of the Mediterranean Sea to its luxurious amenities, Dan Carmel Hotel in Haifa, Israel offers a unique and memorable experience. This 4-star hotel is located in the heart of downtown Haifa, making it an ideal destination for business travelers as well as families wanting to explore the city. Let's take a closer look at what makes this hotel so special.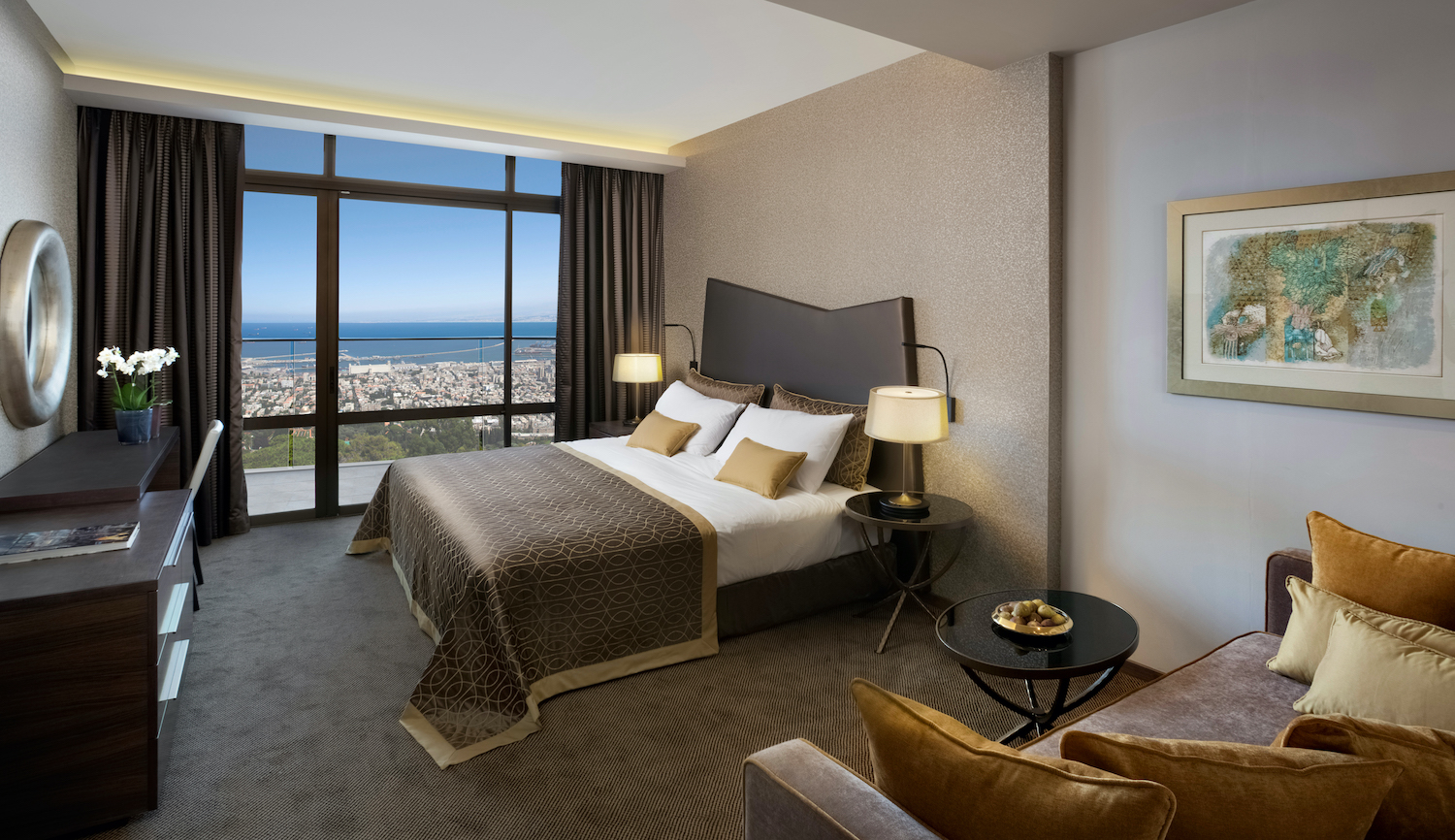 Accommodations at Dan Carmel Hotel
The Dan Carmel Hotel boasts 176 rooms that are designed with comfort and convenience in mind. All of the rooms feature modern amenities such as flat-screen TVs, complimentary Wi-Fi, mini-fridges and climate control. The hotel also offers larger two-bedroom suites with separate living areas and private balconies that overlook the Mediterranean Sea.
Dining Options at the Dan Carmel Hotel
The hotel's restaurant serves up a variety of delicious local Mediterranean dishes from breakfast through dinner. Guests can also order room service or enjoy drinks and light snacks at one of the two bars onsite. There is also an outdoor terrace where guests can relax with a drink while taking in spectacular views of the city and sea below.
Activities & Amenities at Dan Carmel Hotel
In addition to all of these conveniences, guests will have access to a range of activities and amenities while staying at the Dan Carmel Hotel. The hotel has an outdoor pool surrounded by lounge chairs where guests can soak up some sun or enjoy a refreshing dip in the cool waters after a long day exploring Haifa. There is also an onsite fitness center if you want to stay active while on vacation. Plus, guests will get access to free parking during their stay at no extra charge!
Whether you're looking for business accommodations or leisurely family getaways, you won't be disappointed by your stay at Dan Carmel Hotel in Haifa, Israel! With modern accommodations and amenities plus breathtaking views of the Mediterranean Sea from private balconies, this 4-star hotel provides everything you need for an unforgettable experience in one of Israel's most vibrant cities. Book your stay today!