Elma & Arts Center Hotel at Zichron Yaacov
Boutique hotels travel guide
On a cliff overlooking the Mediterranean Sea and forested mountain slopes, lies an oasis of beauty and inspiration, one of a kind in Israel. Greetings and welcome to the Elma Hotel and Arts Center. In this extraordinary building, where a high-class hotel and an arts center have already opened, our team invites you to experience a night you won't soon forget within its walls. You can enjoy concerts, performances, exhibitions, plays, as well as meet artists at breakfast and in the bar at night. As part of its facilities, you can experience a spa, a chef's restaurant, concert halls with advanced technology, a pool overlooking the sea and mountains, and all of Zichron Ya'akov's magical attractions, such as tours of its historic center, visits to its wineries, and walks through its gardens. A vacation like no other awaits you.
Elma Hotel features eight treatment rooms, a Turkish bath, an indoor heated pool, and a relaxation area.
Elma's gym offers treadmills, cross-trainers, exercise bikes, Kinesis machines, and free weights to meet this need. The beautiful is well equipped. You can stay in shape while staying in Elma.
The cube hall, a 200-seat performance bar, is ideal for jazz, rock, and small ensemble performances. With two levels, the hall can serve as both a performance stage and a seating area for audiences.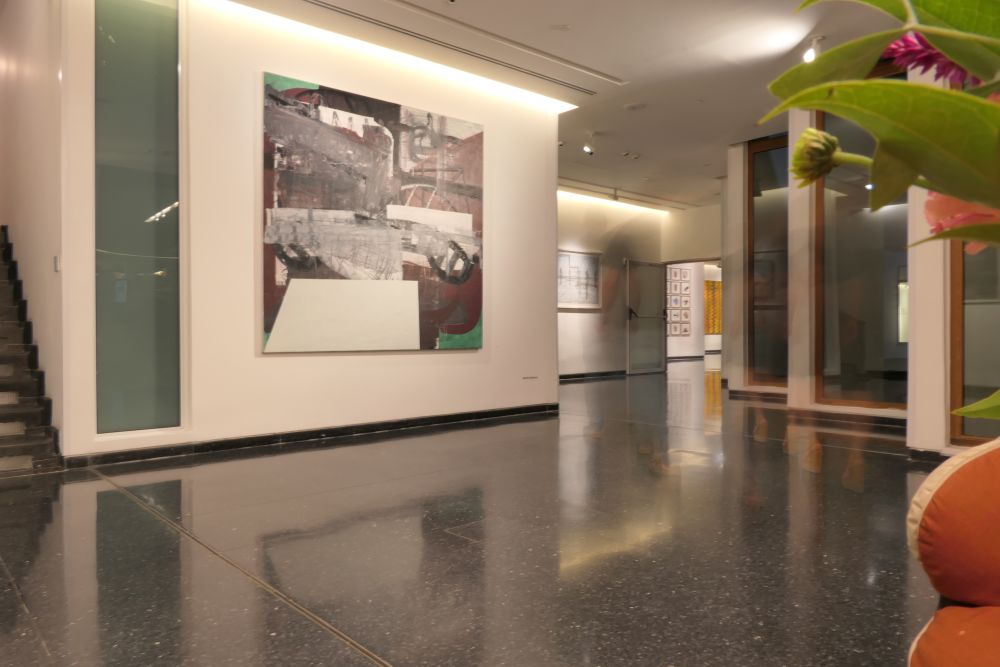 Ages 16 and older will be allowed entry to the spa complex and indoor pool.
All treatments are subject to an additional charge on weekends, holidays, and in July and August.
Elma Arts Complex is a place for artists to show their work and for people to enjoy art, music, theater, and dance. It has special halls with great acoustics and lighting. There are also statues and art pieces inside and outside for people to look at. It also hosts festivals with lots of activities.
The hotel's attentive SPA therapists utilize therapeutic musical tools before, during, and after each treatment at the Elma Spa, which is open to guests as young as 16 years of age.
The Spa incorporate creative techniques inspired by the world of sculpture into every treatment through the use of Tibetan bowls, cymbals, tank drums, and harps.
At the Spa at Elma, you can choose from a wide variety of fragrances, textures, and exquisite products that have been specially formulated to meet the needs of various parts of the body.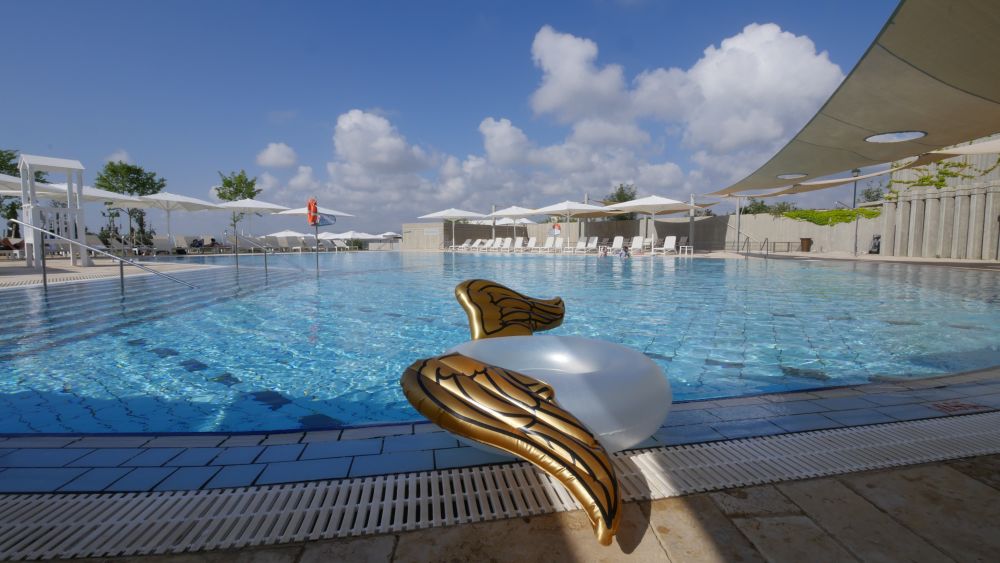 Although most of the treatments have a variety of durations, we suspect that no matter what you choose, you'll wish it never ended. Elma Spa offers eight treatment rooms, including a double room, each with its own shower Hamam Turkish bath Indoor heated lap pool with stunning views Relaxation area For adults 16 and older, special treatments are available. Additionally, the indoor pool and relaxation area are available for them.
1. Location: The Elma Zichron Yaacov Hotel is located in a stunning natural setting in the beautiful city of Zichron Yaacov, only 30 minutes from Tel Aviv. It has stunning views of the Mediterranean Sea and the rolling hills of the Galilee region.
2. Accommodations: Guests can choose from a range of comfortable and stylish guestrooms and suites. All rooms come with a private balcony or terrace, modern amenities, and all the necessary comforts.
3. Activities: The hotel offers a variety of activities, including a spa, fitness center, and yoga classes. Guests can also take part in wine-tastings, cooking classes, and guided tours of the local wineries.
4. Dining: Guests can enjoy a delicious selection of Mediterranean and European cuisine at the hotel's restaurant, as well as a range of light snacks and refreshments at the lobby bar.
5. Services: The hotel provides a range of services, including free Wi-Fi, laundry services, and free parking.